Testimonials
I would like to say how wonderful all the nursery staff are at Playworks Early Days Nursery. When you are a working parent it is really very important that your child enjoys the nursery that they attend and likes the people that are looking after him. Our son always goes into nursery with a smile on his face and when we pick him up he is still smiling. We are very happy with the improvements that have taken place in the nursery so far and are very happy that all the previous staff have remained. We couldn't ask for nicer more caring staff to care for our son whilst at nursery.
Every member of staff we come into contact with is always very approachable and friendly and there to help if needed. We always have a lovely chat with our son's keyworker and find out what he has been doing during his day. It is so nice that the staff know him so well and he is very happy to be in their care.
Our son has an allergy to Dairy and Soya and the staff are very good at seeing to his food needs and not excluding him. They even made dairy free cupcakes with him which was such a lovely thing to do. With our son having a dairy and soya allergy it is really nice to see the variety of food he is given each day despite this.
Gemma,  mum of Dylan aged 21 months.
All staff members are fantastic with my son who has complex needs, he always has a smile when I drop him off and confirms he's had a good day. I am more than happy with the staff, setting and access.
He always has a smile when I drop him off and confirms he's had a good day
Rachel,  mum of  Aled aged 7 years.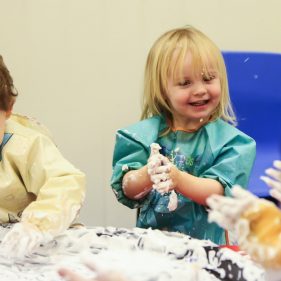 We are thrilled with all that you do for Megan. She loves coming and much of her progress is down to the care and commitment that you show her-thank you.
Megan's Mum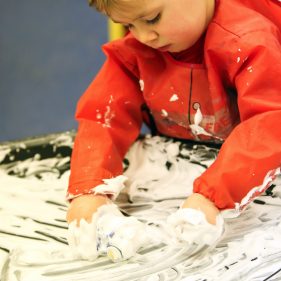 I always recommend the nursery to friends and family. We have peace of mind that Alicia is happy and well looked after when we are not around.
★ ★ ★ ★ ★
Alicia's Mum